24th March 2020
Hello, I do hope you are all keeping safe?

As we are no longer able to live our usual lives,  I am using this time indoors to write. Not that I spend much time outdoors, for I look after my disabled husband, but now I have more time than ever.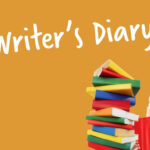 At the moment I am turning my books into Kindles and about to have them printed by Amazon so that the books, paperbacks and kindles, are both available in many parts of the world and I hope you are writing, too. The sequel to 'Candle Dark', that is called 'River Dark' is to be both a Kindle and Paperback. I shall complete this in April.

Take care, with love, Carole Anne Carr.
caroleannecarr@btinternet.com
Back to News