25th July 2017
Any Beginning Writers Out there, Looking for Publicity?
I've been encouraged to return to blogging, after a two year gap, by the amazing Teresa Heath-Wareing, and it is also a requirement on the MA course I am taking. Julie Louise Phillips,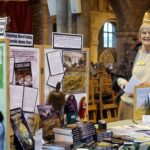 a writer, has very kindly agreed to go first.
http://ablogforbeginners.blogspot.com